It is Canada, it is cold and squash season is in full swing but I have found myself getting back in to tennis. I am lucky that our store is located inside of Northfield Racquet and Fitness in Waterloo Ontario. The club has seven indoor tennis courts and I have been making pretty good use of them the past few weeks. I grew up playing tennis so getting back at it after a few years off has not proven to be too hard. There are a few things to work on of course. I found my groove fairly quickly when hitting the Wilson Pro Staff 97LS and my strokes were fairly good and I was able to hit a lot of really good balls. Playing a match proved to be a bit more challenging for me. The first serve definitely needed some work, what to do when put on the defensive and how to attack were all things I realized pretty quickly I needed to work on technically. My confidence when it came to match play also needed some work. If you like me are just getting back to playing tennis you might suffer from some of the same very common issue and hopefully this blog post may help you deal with them.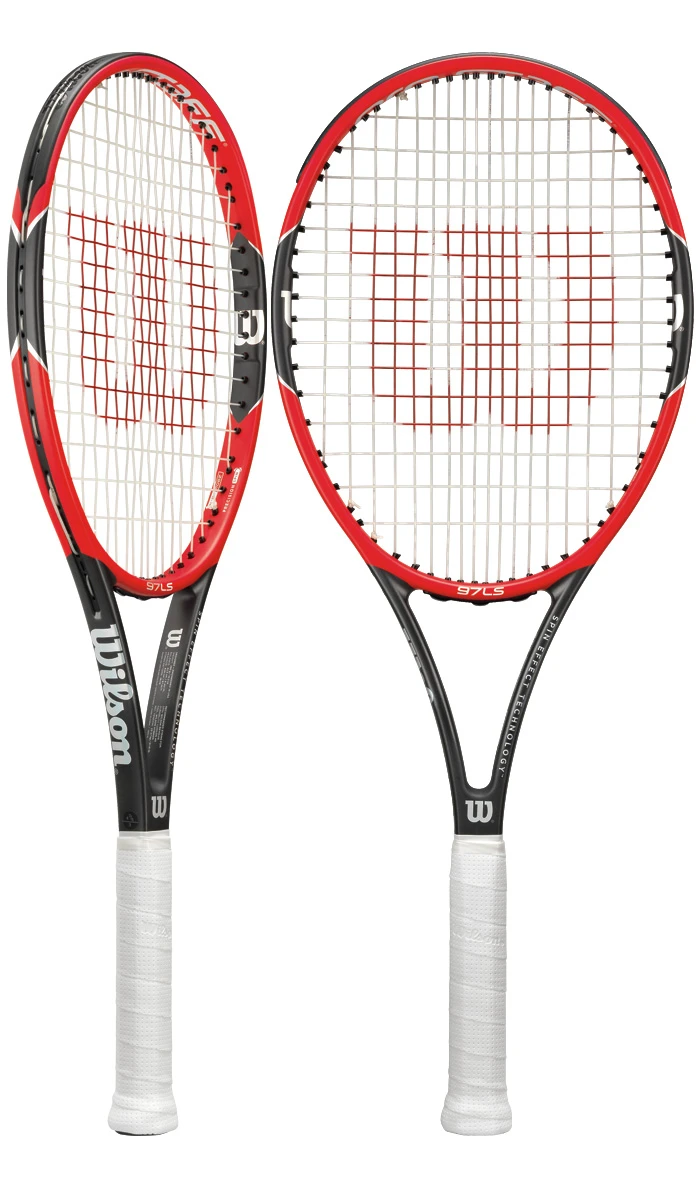 The first few times I got back on court I was just hitting. We did not play any matches. I was hitting with one of the pros at the club and one of my colleagues both of whom are quite good tennis players. I was doing a good job of handling the varying balls that came at me and fairly quickly found my swing. That was a nice feeling. When I played my first match though the serve clearly needed some work. The whole first set I only got a handful of first serves in and my opponent, my colleague, was definitely picking on my second serve. By the second set I was starting to get more first serves in and my results improved which was good.
I haven't really played much competitive tennis in a few years now. I have gone out to hit for fun but have not played a match in a while. When you are just hitting it is pretty easy to hit freely at the ball as it does not really matter if it goes in or out. Even when stretched out a bit you can take a good swing at the ball and in pretty short order you are making running forehands from out wide which feels great. This proved to be a bit tougher in match play for me. Looking back it there were a couple of reasons for it. A big one was my squash game I believe. In squash when under some pressure giving yourself some time to get back to the centre of the court, the 'T', is one of the best things you can do to get out of trouble. You can get back most shots if you can get yourself back to the 'T' and get ready to react to whatever your opponent hits. I found this to be pretty counterproductive at tennis. When under pressure I found myself hitting defensive shots to get myself back to the center of the court at the baseline. The problem was that I was leaving the ball short and covering a good players shots on a weak short ball, a sitter is not easy at all you almost have to guess. It is completely the opposite of squash where you need to not guess and just put yourself in a position to cover all four corners and then react to what the player actually hits not what you think or guess they will.
As most of my time on the tennis court since getting back at it was just hitting balls to get my swing back when it came to match play I was not attacking enough. I was hitting balls back without and real purpose. As such I was not putting my opponent under much pressure which resulted in me being under pressure a great deal. As the match progressed I was able to start picking up some points by moving my opponent around and then hitting a shot that he could not cover. My opponent was young and quite good so that was not an easy task. Looking back at the match and thinking about it off court I have figured out what was really going wrong and how I should have been attacking. I was leaving my balls a short and thus was under a fair bit of pressure myself. When I was more successful my shots were deeper and I was forcing my opponent back and he started to make some errors. The real key for me though should have been to try and force errors and weak, short returns. I was giving my opponent these when he put me under pressure but I was not trying to force them out of him. I really needed to hit with better depth on my shots and to try and figure out what was giving my opponent a hard time and forcing weak shots from him. That would have given me the opportunity to attack more and give me the upper hand in the match.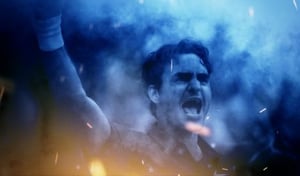 Confidence, or a lack there of was an issue for me. I have not played a match in quite a while and I was playing someone that was quite good so my mindset was not positive. I was tentative and worried about how I would do. Looking back at it before I started playing I should have visualized how well I was hitting the ball when we were just rallying. I should have thought back to times when I have played competitively and played well and remembered what the strength of my game is. Believing in yourself and having that feeling of confidence when you step on court is really key to good results.
It is great to be getting back to playing tennis. I am enjoying it a great deal. When it comes to playing more matches I am going to remember how to better defend, better attack and get myself in a real positive mindset before even stepping on court. I am positive that is going to improve my results and will for others like me that are just getting back at it I am sure it will help them too. If you are in the Kitchener or Waterloo area and are looking for a place to play tennis northfieldclub.com is a great place to do it.