Visions on Grand Slam trophies were racing through my head ...
Which one of my two boys would win a Grand Slam first? Which Grand Slam would it be? Would it be Wimbledon, Roland Garros, The US Open or The Australian Open?
As you can see I had high hopes for my kids, both of whom are just getting started with the game!
We had a family night out to play tennis about a week ago and I was eager to play with them, to help them learn the game, and most importantly to have fun!
I believe the last part is the most important, having fun.
I originally had plans to teach them how to hit with topspin on the forehand. I figured on the backhand they would likely use two hands. In the end, we did not end up working on strokes at all. The four of us just rallied back and forth.
We did not keep track of the score. We just started the rallies with a forehand and did not worry about hitting it into the service box. Our goal was not to win points it was simply to get the ball back and have a great time playing!
It was a goal we achieved!
Of course, there is a time and a place for teaching children proper mechanics. Sometimes you should keep score as well. I believe though that our first objective when introducing children to the game is to make it fun for them. To get them engaged. To leave them wanting to play more.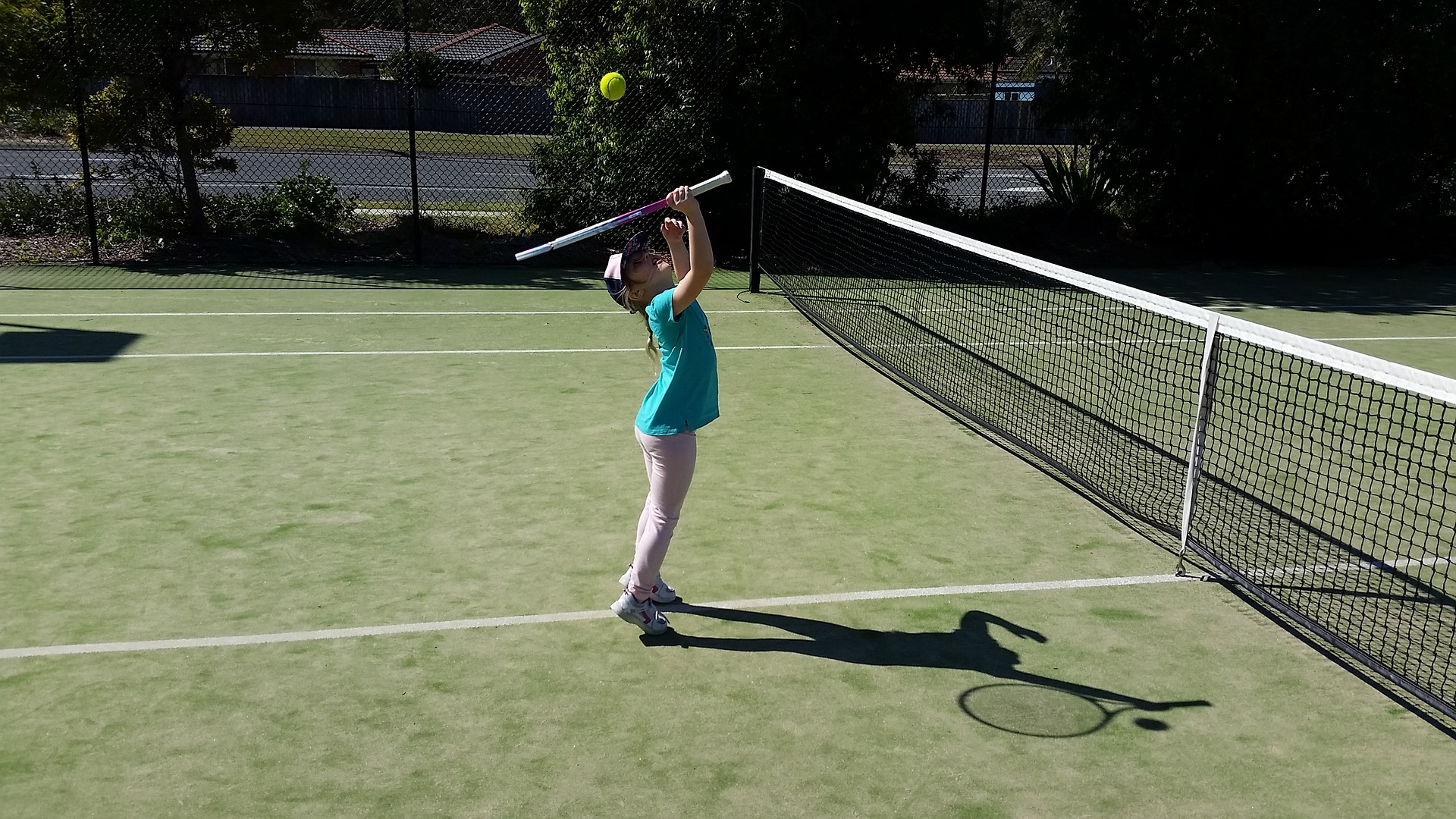 My kids, and my wife, who is also just getting started with the game, had so much fun playing that they asked "when are going out to play next?"
It was a great first family hit of the season. There will be many more I am certain as everyone is hooked and wants to play.
There will be a time to help my kids learn the mechanics of the game and I will get them some lessons with the local pro in town to help with that. I am excited about that too. I do hope that they end up being good tennis players.
That's for later though.
Remember, if you get the chance to work with children, the primary goal is to make sure they have fun! Help them fall in love with the game.
If you can get them to fall in love with the game as a kid you've given them a gift they will enjoy for the rest of their lives!
---
This article was taken from The Ace Newsletter, if you're interested in receiving more content like this, please feel free to sign up using the subscribe section in the top right of this page (or underneath the article if you're on mobile), thanks!