Lucy Beecroft is a name that you might have seen popping up more and more this season as she's been climbing the PSA World Rankings.
I grew up near the same area as Lucy when we were both juniors so I was lucky enough to watch her play on quite a few occasions. Since then, her game has been consistently improving and she now plays as a full time professional on the PSA World Tour.
I honestly think Lucy will be making waves in the women's game in the very near future so I've been keen to interview her for some time.
I'm thrilled to say that the time has come!
In this article, I asked Lucy a bunch of squash-related questions about her life, her squash, and her goals...
But, before we dive into the interview, I just wanted to mention some of Lucy's PSA World Tour stats. Lucy very recently entered the top 50 in the world, she's played a total of 97 matches (with 59 wins and 38 losses), she has reached 6 finals, and has won 3 titles so far (including the Nash Cup and the Arion Homes Cheetham Hill Classic).
These are all awesome achievements to have made so early in her career. Anyway, without further ado, let's delve in!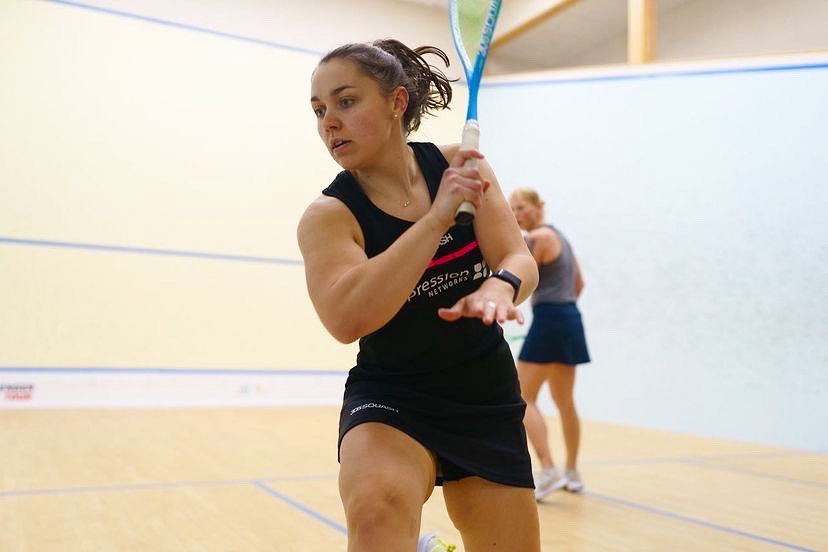 Please give us a short introduction to yourself...
My name is Lucy Beecroft and I'm 26 years old. I grew up in the North East of England just outside of Newcastle and I'm currently living in the US near Washington DC.
I completed my bachelor's degree in psychology at Yale University and my master's degree in Health Psychology at the University of Nottingham. I am now playing squash full-time on the PSA world tour and I am ranked #45 in the world.
Tell us a bit about your squash journey so far.
I started playing squash when I was ~5 years old. Both my parents played and I was brought up at the squash club, so as soon as I was big enough to hold a racket I wanted a turn! A lot of my childhood memories are being at the squash club and it's always been a huge part of my life.
How have you found the transition to becoming a full-time professional?
The transition has been difficult at times but also very exciting. It has been a dream of mine since a very young age to be a professional player, so getting to experience it now and play in the events I used to watch is pretty special.
The women's game has developed so much and the standard is continuing to rise so I am working really hard to be the best possible athlete I can be to compete with the best women in the world.
What would you say is your biggest squash moment or achievement so far?
I think reaching my highest ranking of #45 was a big thing for me, breaking into the top 50 and starting to get into the bigger platinum events is a goal I've been wanting to achieve so I was proud of that.
Who are your current idols on the PSA World Tour?
I always loved the way Raneem El Welily played and I still watch a lot of her matches to try and draw some inspiration for my own game. Sarah Jane Perry has also been a big role model for me and has helped me a lot over the last 2 years.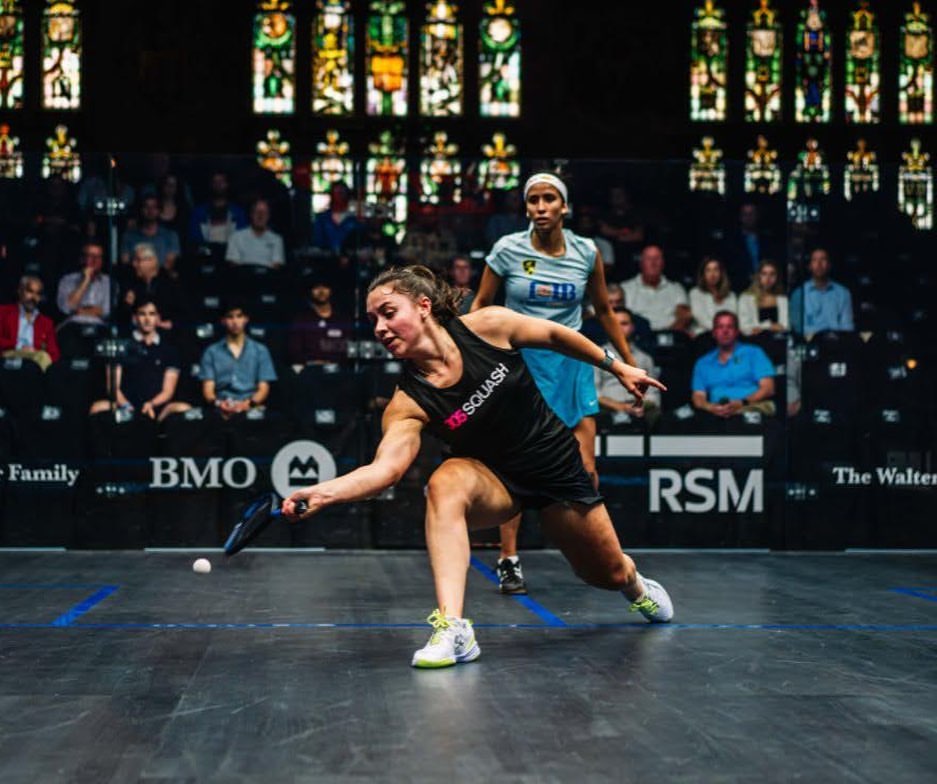 What are some of your future goals?
I would love to represent England at the senior level. Playing in the next Commonwealth Games is a big goal for me.
What is your current racquet of choice?
I'm currently sponsored by 305 Squash and my racket of choice is the 305 Squash Procell XE!
Do you have any other 'go-to' pieces of kit?
My shoe of choice would be the Salming Kobra, and then everything else has to be 305 Squash! The socks are becoming famous on the PSA tour!
What is your favourite and least favourite shot?
My favourite shot - a backhand drop from the back of the court. My least favourite shot - a reverse angle boast!
And there you have it!
Being in the top 50, I imagine we'll be seeing Lucy playing in higher and higher profile tournaments throughout the season. If you have SquashTV, make sure to watch her matches if you can, you won't regret it.
It's awesome to see a local player from my area doing so well in the world of squash, I can't wait to see how far Lucy goes!
---
This article was taken from our On The 'T' Newsletter, if you're interested in receiving more content like this, please feel free to sign up using the subscribe section located at the bottom left of this page (or underneath the article if you're on mobile), thanks!