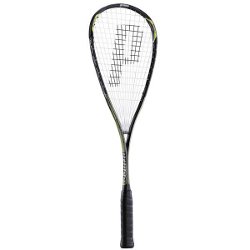 The Prince EXO3 Rebel Squash racquet is the latest offering from Prince. The EXO3 models have evolved from the Speedport and before that 03 series of squash racquets.
First lets take a look at the write-up from Prince:
"The Next Generation Of Racquet Design, only From Prince - EXO3 does what no other racquet can; it captures wasted energy at the moment of impact—up to 26% more—and channels it where you need it most—into every shot.