The Dunlop Sonic Core Revelation Pro Lite is ideal for accessing maneuverability and dynamic control with every shot. I decided to jump on court and put it to the test, here are my thoughts...
(Below is our video review of the Dunlop Sonic Core Revelation Pro Lite. If you'd prefer to read our review, it continues under the video)
Racquet Specs: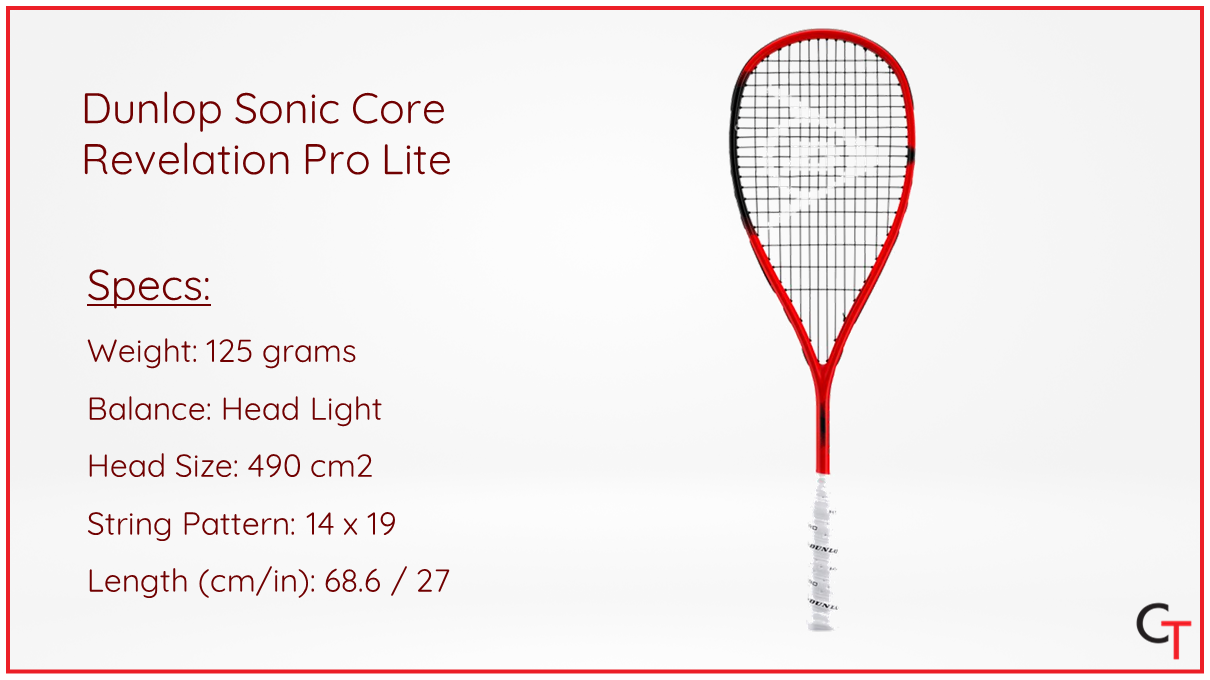 Lengths
This racquet is a lighter updated version of the Revelation Pro, it's pretty fast to play with and definitely more of a control-orientated racquet but I was really surprised by the power I could access too if I put enough energy into my swing.
It's pretty light and has a head light balance point so I was able to whip through the ball well but the dense string pattern helped me control the ball exactly where I wanted it to go.
I could generate excellent head speed with a short, deceptive swing which made this racquet great fun to play with.
Volleys
As expected, the Revelation Pro Lite was great on the volley!
Using a short swing, I could play repeated punchy shots with a nice bit of pace and plenty of accuracy.
It was just as easy to slow down the pace a little and lift the ball to give myself some extra time on the ball, however, I'd say that fast-paced, deceptive play is definitely this racquet's strong point, especially on the volley.
I did notice some small vibrations on off-centre hits, however, the sweet spot was pretty big and I don't think this compromised on accuracy and feel at all.

Short Game
Taking the ball in short with a bit of slice felt really really great with this racquet.
I could chop it in with some pace or place it in softly. Despite its light weighting and head light balance point, control and consistency are definitely both major strong points for the Revelation Pro Lite.
Perhaps this control is down to the slightly more dense 14x19 string pattern, but whatever it is, you can be really confident when taking the ball short with the Revelation Pro Lite whether it's on the volley or off the bounce.
Maneuverability
To test maneuverability, I hit some figure of 8 routines and incorporated a few winners and crash nicks (both straight and cross court).
Since this racquet has that head-light balance point and is on the lighter side overall, weighing 125 grams unstrung, it does have great levels of maneuverability which was good fun to apply to a figure of 8 routine, however, the real fun started when I began to chop the ball in short at different angles. Again, the control was just great.
It's one of those racquets you could hit with for long periods of time without getting bored at all, and without your arm getting too tired!
Final Thoughts and Recommendations
I'd recommend the Dunlop Sonic Core Revelation Pro Lite to players of pretty much any standard and especially to those who hit with a varied swing size.
You can really get dynamic with your game and adapt to different styles of play with this racquet, however, if you're looking for control and accuracy, especially to the front of the court, I'd definitely advise giving it a go.
The consistency of the Revelation Pro Lite is absolutely great!
I'd give the Dunlop Sonic Core Revelation Pro Lite an 9/10 for control, 7.5/10 for power, 8.5/10 for maneuverability, and 8.5/10 for feel.
If the Dunlop Sonic Core Revelation Pro Lite sounds like it might be the racquet for you, check it out on our website by clicking the button below...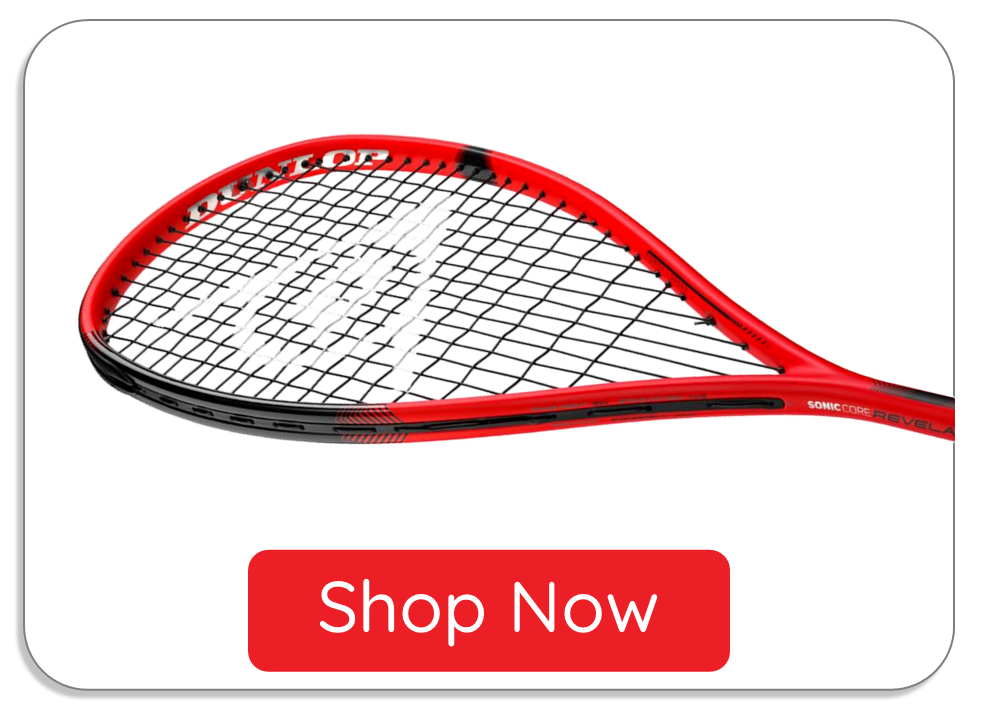 Click below to return to the main Dunlop Sonic Core page...