The Dunlop Sonic Core Revelation Pro is the control-orientated racquet of choice for Egyptian squash legend, Ali Farag. This really speaks volumes about what this racquet is capable of.
(Below is our video review of the Dunlop Sonic Core Revelation Pro. If you'd prefer to read our review, it continues under the video)
Racquet Specs: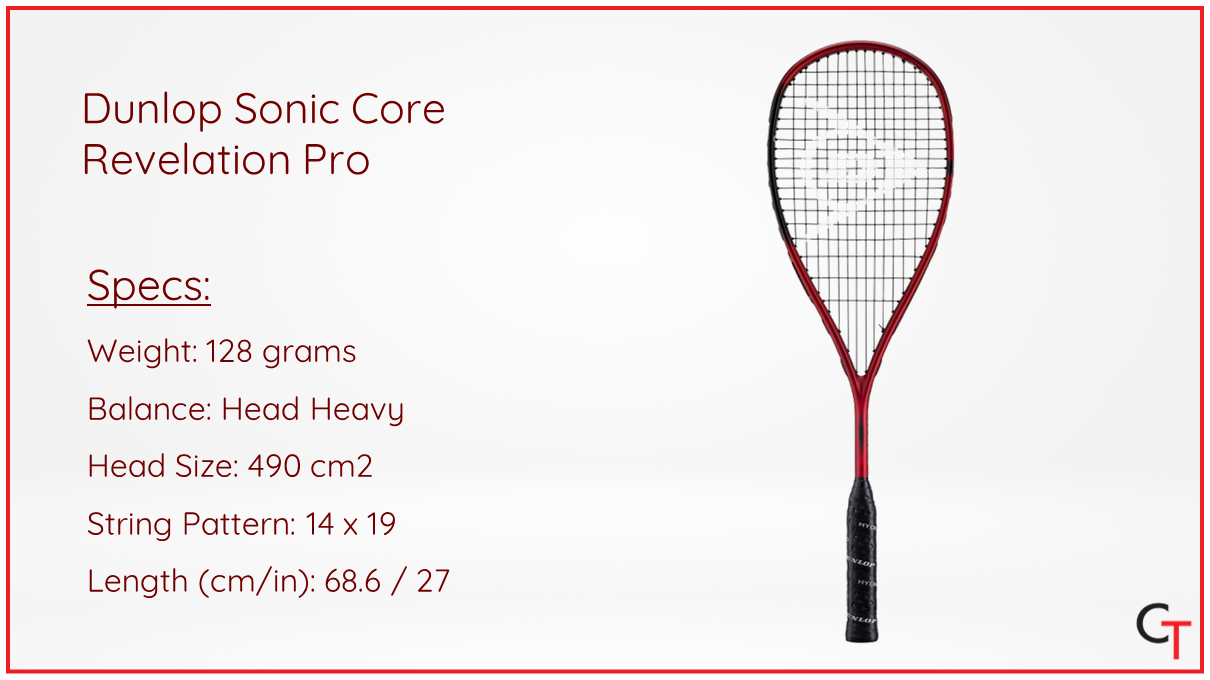 Lengths
The Revelation Pro was designed with and for Ali Farag who loves a head-heavy racquet, so for me, hitting with it was a little strange at first.
I wasn't used to hitting with anything this head-heavy, however, once I'd got used to it it was really fun and unique to play with.
The Revelation Pro is really powerful and doesn't require much effort to hit with pace since the weight in the head does a lot of work for you. The racquet also has great levels of control which may be attributed to its slightly smaller head size and dense 14x19 string pattern.
Volleys
This racquet is great if you've got a larger swing and volleys are good fun as you can hit the ball pretty hard.
It's a little more difficult to react fast and use your wrist with the Revelation Pro, however, if you've got a bit more time on the ball, you can hit with some serious slice and get the ball really tight to the side wall repeatedly.

Short Game
I loved this racquet's short game and the head-heavy balance point wasn't a hindrance at all.
In fact, the Sonic Core technology in the frame has excellent rebound qualities and vibration dampening ability which boosted both power and feel, so when it comes to playing drop shots, you can really feel the ball well and guide it into the front corners smoothly and accurately...
Just like Ali Farag!
I'd like to note again that the weighting and balance of this racquet does take some getting used to and you need to give yourself a bit of time to adapt to it, but once you do, I can guarantee you'll have good fun with the Revelation Pro.
Maneuverability
The Revelation Pro isn't the most particularly easy to maneuvre in comparison to the other Sonic Core racquets, although it's mid-weight (at 128 grams), that head light balance point definitely favours a larger, more sweeping swing.
Although Ali Farag is known for his wristy style of play, I imagine that's attributed to years and years of experience rather than his racquet.
With that said, you can get some really nice cut on the angles with this racquet, and slotting the ball in short when you've got a bit of time was incredibly easy.
When the ball is coming towards you with some pace, you can easily absorb the energy of that shot and transfer it into power of your next shot, this makes the Revelation Pro pretty explosive to play with.
Final Thoughts and Recommendations
I'd say that this racquet is perfect for more advanced players looking for accuracy and control in their shots who also like to hit with power when they need to.
The Revelation Pro isn't particularly fast to play with, but, you can feel and place the ball so accurately that you'll be able to consistently keep that pressure on your opponent shot after shot.
If you've got a large, relaxed swing style, this racquet will definitely suit your game. However, if you're looking for something similar but with a bit more maneuverability, you might want to check out the Revelation Pro Lite.
I'd give the Dunlop Sonic Core Revelation Pro an 8.5/10 for control, 9/10 for power, 7/10 for maneuverability, and 8.5/10 for feel.
If the Dunlop Sonic Core Revelation Pro sounds like it might be the racquet for you, check it out on our website by clicking the button below...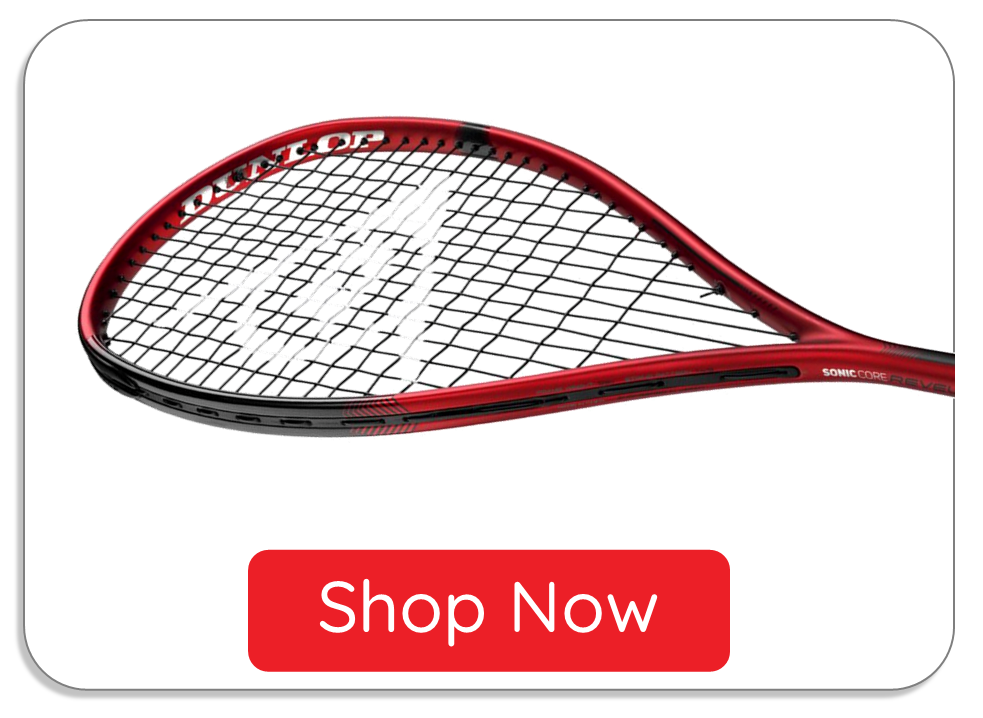 Click below to return to the main Dunlop Sonic Core page...