This is the time of year that we are busy ordering and getting ready for the next squash season. It is the end of the squash season for most but for us it is an exciting time. We are busy going over catalogues and order forms trying to figure out what to order for the next squash season. So what is coming from Dunlop for the next squash season? All new racquets in the Biomimetic series!
While most of the model names will remain the same this is not just a repaint there are some exciting new technologies for the 2013/2014 season. Below is a description of the new technologies. If you are looking for one of these terrific racquets we have them in stock. Check them out by clicking the button below.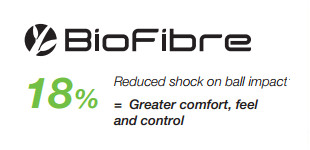 Stronger than steel and lighter than carbon, Dunlop has extracted the stem fibres from plants and woven them into the shaft portion of the racket.
On ball impact this natural fibrous structure actively filters shockwaves by 18% to provide a cleaner more solid hit than conventional all composite construction.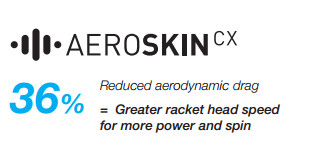 Dunlop has taken the concept of low drag surface texturing to a new level. Inspired by the textured skin of sharks and engineered in a wind tunnel, AeroSkin Cx smooth's turbulent air and reduces drag by up to 36% to provide greater racket head speed for more penetrative shot making.