Following the recent World Tour Finals, the PSA World Tour season has now come to an end, and what a season it has been!
We've seen some major upsets, some monster matches, some big movers in the PSA World Rankings, and we've seen the rise of a number of exciting young up-and-coming players.
In this blog post, I'll be reflecting on what was one of my favourite squash seasons yet...
I must say, I've always enjoyed watching Squash TV whenever there's a big tournament on, but for whatever reason, I was more into it than ever before this season.
I've absolutely loved watching every tournament and I can't quite put my finger on why.
There have been some real stand out players and results this season and there's probably too much to talk about in this article, but I'll go through as much as I can!
First off, I'll go through some of the main tournament results of the season noting some highlights, and then I'll dive into the stand out players.
What better place to begin than with the British Open (2021 event)! This prestigious tournament had to be rescheduled to maximise its chances of being permitted to invite spectators due to COVID-19.
This was an absolutely unbelievable tournament to watch with New Zealand's Paul Coll starting off what would turn out to be his best season ever by winning this platinum title.
Coll toppled a number of giants to take the win and it was astounding to see, making him the first New Zealander to win the British Open. He beat Youssef Ibrahim, Mazen Hesham, Diego Elias, and then Mohamed ElShorbagy, just to reach the final. He then beat Ali Farag 3-1 to take the title.
That was by no means and easy draw for Coll and it was certainly an indicator of what was yet to come from the kiwi.
The women's event was won by another goliath, Nour El Sherbini, who has been absolutely unstoppable for the entire season. Nicknamed 'The Warrior Princess', El Sherbini is undoubtedly going to go down in history as one of the greatest of all time, and she's still got plenty of time left to leave even more of a mark.
However, Sherbini's reign was interrupted by another Egyptian in the next big tournaments. Nouran Gohar proved that she was up to the challenge by beating El Sherbini to win the CIB Egyptian Open.
The men's event was won by Ali Farag, who seems to be one of the most consistent players on the PSA World Tour, against Mohamed ElShorbagy.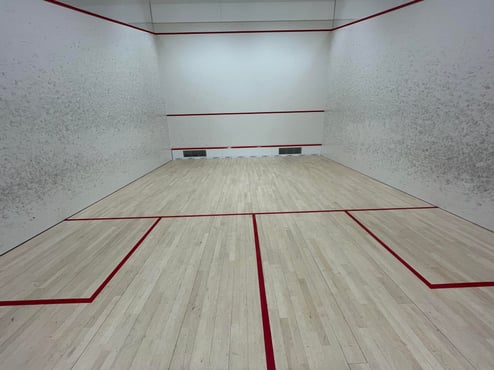 The next major event, the US Open, was an absolutel thriller. It was this event in which the infamous Mostafa Asal really made his first mark of the season.
Aged just 20 at the time, the 'Raging Bull' overcame Paul Coll in a 103-minute quarter-final, he beat Diego Elias in a 96-minute semi-final, and came back from 2-0 down to beat Tarek Momen in the final.
Asal has proven to be somewhat controversial throughout the season, but, whether you like him or not, there's absolutely no denying he's got talent and he's got big things ahead of him!
In the women's event, Gohar carried on her win streak, this time by beating an incredibly on-form Hania El Hammamy 3-1 in the final. El Hammamy managed to beat Nour El Sherbini in the semi-final, so this gives a good indication of the level she was playing at!
Next up was the Qatar Classic, which was won by Diego Elias, who has certainly proven himself this past season. In the final, he beat Paul Coll 3-1 and it was a great watch. It's important to note that Elias has also won the Manchester Open, the Motor City Open, and the Necker Mauritius Open this season.
It was the Canary Wharf Classic in which Paul Coll's real reign of terror began, it was almost like a switch had flipped and he had unlocked the secret to squash from this point. He beat Ali Farag to win the final 3-1.
Following this result, Coll then beat Farag again in the final of the CIB Black Ball Squash Open (this time 3-0) and he beat Youssef Ibrahim to win the famous Windy City Open in March.
This marked what was perhaps this biggest moment of the season in which Coll made squash history by becoming the first man ever from New Zealand to reach World No.1. He was also the first non-Egyptian World No.1 since Gregory Gaultier in 2017.
And then, at the end of March, Coll won his second British Open in a row, proving himself to be capable of beating the best of the best.
Looking back over the women's events, it seems as though almost all major events have been dominated by Nour El Sherbini, Nouran Gohar, and Hania El Hammamy. If you've watched any of these three play, it's easy to see why.
El Hammamy has easily been one of my favourite players to watch this season. Aged just 21, she's shown that she can beat the best. Hammamy won the Manchester Open at the start of the season and the Allam British Open, the El Gouna International, in the second half of the season.
Hammamy reached the later stages of so many events I can't even list them all, I'm pretty certain she's capable of more title wins and I'm very excited to see how she performs next season!
Although I'm aware the PSA name their own players of the season, for me I would have to choose Coll and Hammamy.
With that said, there were so many other stand out up-and-coming players I'd like to briefly mention too: Gina Kennedy, who managed to rise from World No.167 to World No.10 in a matter of months and now sits at a career high of World No.8, Eain Yow Ng, who has taken down a number of top 10 players to reach his highest ranking of 17.
There was also Patrick Rooney, who managed to beat Marwan ElShorbagy in one of my favourite matches of the season, and Amanda Sobhy, who became the first US-born player in history to reach the semi-finals of the PSA World Championships after downing Hania El Hammamy. Phew!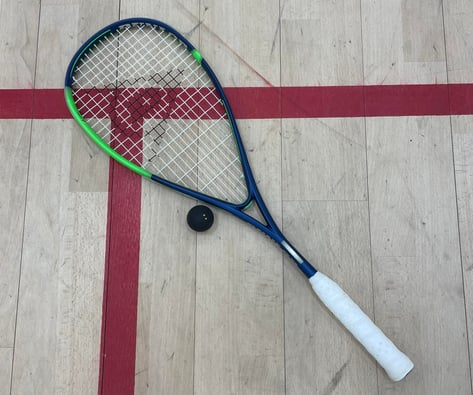 Although I mentioned him briefly earlier, Mostafa Asal is very deserving of an honourable mention. I'm going to be totally honest and admit that I wasn't really a fan of him when he first popped up on tour, however, by the end of this season I'd say that I'm much more of a fan. He's matured a heck of a lot throughout this year in particular and I often forget that he's just 21.
Controversy surrounding his movement combined with his large swing and powerful physique has made for a number of 'stop-start' matches with a lot of decisions being left up to the referee. I've tried analysing his movement and strategy and I find it very difficult to decide whether any contact or blocking is intentional or not.
Personally, I much prefer watching free flowing squash. There seems to have been a bit of a problem this season with these 'stop-start' rallies and matches and it's definitely not just Asal involved in the issue. For me, the fewer decisions the better!
Asal has clearly been putting a lot of effort into adjusting his movement and style to adhere to the recommendations of the PSA following his short ban.
All that aside, I think he's a World No.1 in the making. This past season alone he won the U.S. Open, the El Gouna International, and just finished off his season by winning the CIB PSA World Tour Finals against Paul Coll. This is the second year in a row he has won this event. At 21. An absolutely monumental achievement.
Just briefly, I'd like to finish off by mentioning my personal favourite match of the entire season and that was Paul Coll and Tarek Momen's epic quarter-final in the PSA World Championships. It had my on the edge of my seat from start to finish and it lasted a whopping 122 minutes!
Coll was having to work so hard for every single point and Tarek was playing with unbelievable quality and a high pace throughout. It was one of the few games in which I've ever seen Coll physically struggle.
With that said, Coll clearly stuck to his game plan from start to finish and it worked... but only just! Coll won 11-9 in the fifth, winning 3-2 in a match that I definitely won't be forgetting anytime soon!
So there you have it, a summary of what was an absolutely incredible season of squash. The current PSA World Rankings stand with Ali Farag and Nouran Gohar holding the World No.1 positions.
I was planning on going through my predictions for next season, however, that would have made this article far too long, perhaps that's a topic for next week...
---
This article was taken from our On The 'T' Newsletter, if you're interested in receiving more content like this, please feel free to sign up using the subscribe section located at the bottom left of this page (or underneath the article if you're on mobile), thanks!