I recently found myself thinking about squash's past campaigns for getting into the Olympic Games, and there's one key point that these campaigns mention which stands out as one of my favourite features of the game. The fact that an all glass squash court can be set up (fast) in almost any location is absolutely astounding.
Having courts in locations like New York's Grand Central Terminal and Hong Kong Harbour is great for making squash more enjoyable for spectators, and it also helps put our beloved sport on the map. It peaks the interest of passers by, it helps gain media coverage, and ultimately, keeps squash growing.
With professional squash slowly beginning for the first time since the pandemic began, I thought it would be good to reminisce at a few of the most renowned court locations squash has seen, and discuss the future potential of setting up show courts.
Our Top 3 Court Locations...
1. #SquashByThePyramids - The Great Pyramids of Giza
When people talk about famous squash courts, the CIB Egyptian Squash Open Platinum tournament & the Al-Ahram Open usually pop up, both of which take place in front of the Great Pyramids of Giza. Pictured below, it's an absolutely stunning setting which attracts global media coverage.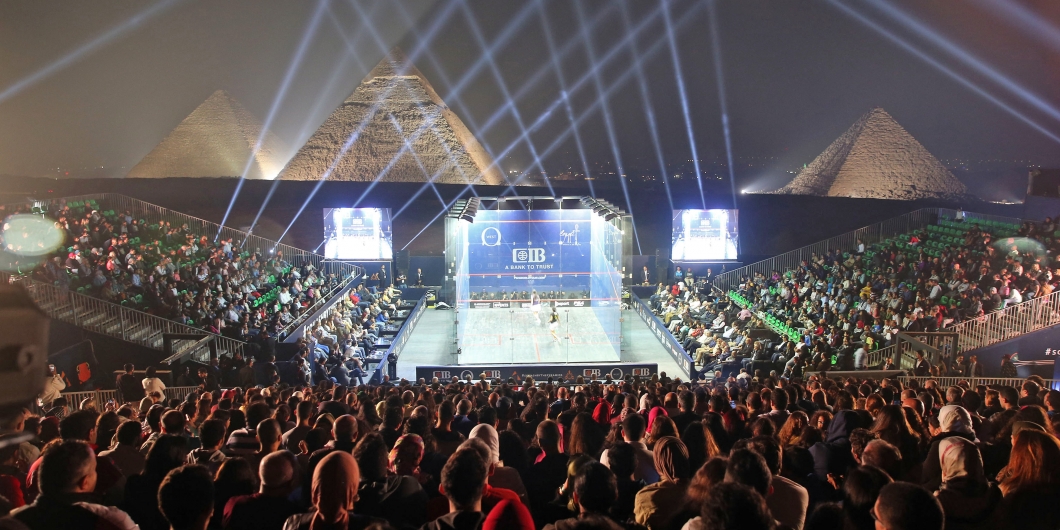 I can only imagine what it must feel like to play on this court, it'll be an incredible experience for the professionals and indeed the crowd! What makes this court even more fascinating is the fact that it's outdoors, in most other countries an open air squash court wouldn't be viable due to weather restrictions.
The 2020 CIB Egyptian Squash Open is actually being played as I write this, and seeing the posts on social media from squash pros taking part are absolutely beautiful.
2. New York Grand Central Terminal's Vanderbilt Hall
The J.P. Morgan Tournament of Champions is another tournament with a show court in an incredible location. As pictured below, the court is situated in New York Grand Central Terminal's Vanderbilt Hall, this creates one of the most unique atmospheres in the world of squash.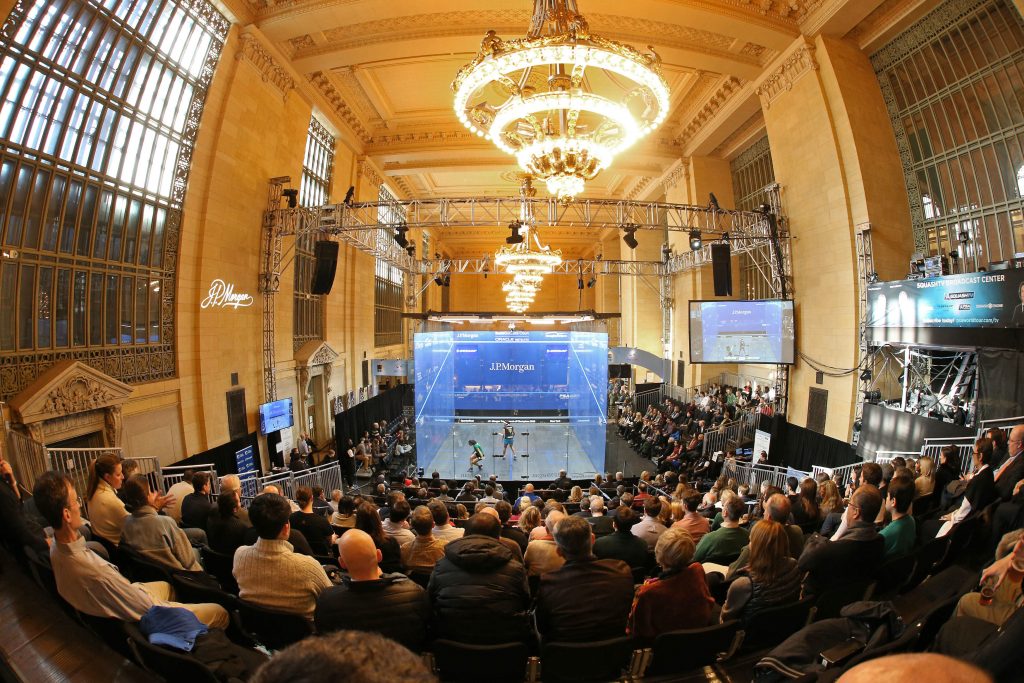 An estimated 250,000 commuters will walk past the court every day which gives squash a huge amount of exposure in the public eye. Vanderbilt Hall is also an absolutely stunning backdrop for a squash court.
3. T
he Shanghai Bund
The final temporary court I'll mention is located on the Shanghai Bund. The court itself is located on the upper decks of the 5* Peninsula Hotel and has an incredible view of Shanghai's Financial District which has multiple architectural wonders, skyscrapers and awe inspiring neon lights. Wow.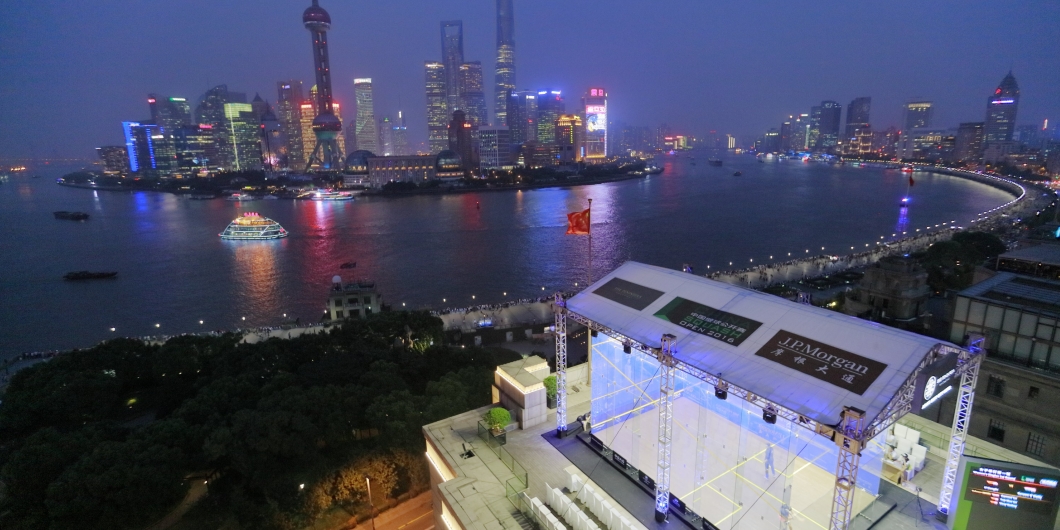 The court is used for the J.P. Morgan China Squash Open, and I think it's important to mention that J.P. Morgan are doing a heck of a lot for squash. They play a huge role in providing prize money and two of the biggest squash tournaments going, they've been pushing the boundaries of squash presentation and broadcasting too.
Final Thoughts...
Pre-COVID, squash seemed to be on a strong upward trajectory in terms of accessibility, spotlight, viewership, and popularity. Hopefully it can carry on in this same direction as things begin to get back to normal, and I believe that setting up these show courts is a great way to assist this growth.
There is so much potential for courts to be assembled all over the world nearby tourist hotspots and major landmarks. I'm excited to see if this area of our sport does continue to grow!