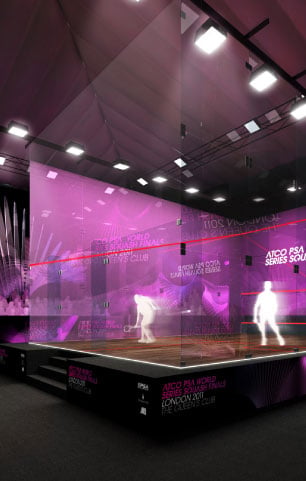 The 2013 PSA Squash Finals have been extremely entertain thus far. The semi-finals today look to be two highly competitive matches. The first match between Gregory Gaultier and Nick Matthew. The second semi-final features James Willstrop and Amr Shabana.
Gregory Gaultier
Gaultier has been on in very fine so far this tournament. In particular his match against James Willstrop was highly competitive and top quality squash. He managed to beat Willstrop who was the #1 ranked player of all of 2012.
Nick Matthew
Nick Matthew needed a win yesterday. After having lost his first match against Amr Shabana he found himself in a must win match for the rest of the group matches. Not an enviable task but one that he took on and succeeded at. He took advantage of the loose play of Shorbagy in his second match and closed the match in 2 games. He was able to get past Peter Barker in 2 straight games as well.
The first semi is a very tough match for me to pick a winner of. Nick had to win yesterday but did so in convincing fashion and did it in 2 games. Gregory did not look up for his match against Karim yesterday and went down in 2 games. Both should be on pretty equal footing physically. I am going to pick Nick in a very tough match to go through to the final.
James Willstrop
James found himself in a must win situation yesterday as well having lost to Gaultier in the second round of group play. He played Simon Rosner yesterday and managed to close out the match in 2 straight games and should be fairly fresh for today's match.
Amr Shabana
Amr's match yesterday was probably the hardest match on paper and it lived up to its billing. He was up against Mohamed el Shorbagy who no doubt wanted was really up for his match with Shabana. Amr had already qualified for semi's but came out determined as ever to get the win yesterday. Off all the players in this tournament he has been in the best form so far and is the defending champion. Can he retain the title or did he expend a little too much energy yesterday?
I am really excited about the second semi-final. Amr has been playing so well having gone undefeated so far. Willstrop though is such an incredible tactician on court and may well be able to contain Shabana's brilliant attack. My pick is Willstrop in another tightly contested match setting up an all English final.
If you have any thoughts about today's semi's leave a comment below.