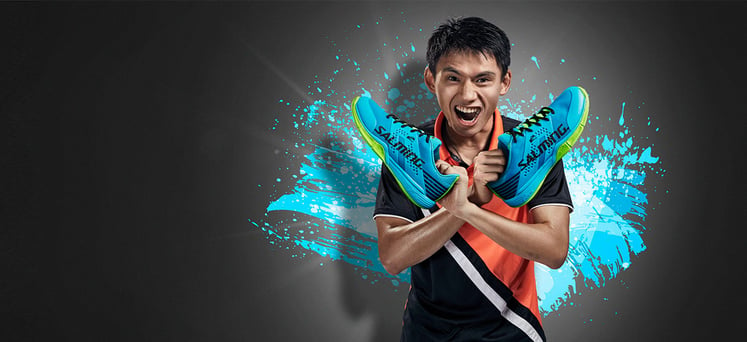 Salming Viper 5 Indoor Court Shoes
Maximum Stability
Technologies in the Viper 5
ROLLLBAR
​T.G.S 62/75
ERGO HEELCUP
LMS
XR110
LMS+
VIPERSKIN
SOFTFOAM
Specifications:
Upper: ViperSKIN™
Drop: 6 mm
Stack: 20 mm center of heel, 14 mm ball of foot
Midsole: RunLite2™
Outsole: XR110™
Lining: Mesh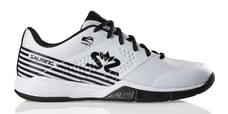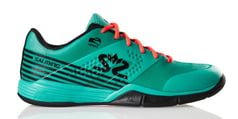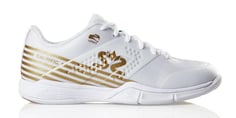 Salming Description of the Viper 5:
Fast paced and agile, a low profile and excellent stability characteristics, Viper enables an impeccable close-to-the-ground court feel. The latest generation (5th) of Salming Viper comes with a complete new upper, the ViperSKIN™, a synthetic lightweight sandwich construction that provides excellent support and stability.

The most prominent of Salming technologies that has been the backbone of previous Viper generations are still present - The RollBar™, The LMS and LMS Plus 11° etc. In addition, Viper5 has the new RunLite2™ midsole foam which offer a lighter and more energy return.
Our take:
The Viper are designed with a primary focus on performance. They offer excellent stability with Salming's LMS and LMS+, and EXOSKELETON technologies. The LMS+ 11° provides the largest positive angle that Salming uses with their LMS+ technology. It really keeps your weight inwards and that really helps with lateral support. You are also very low to the court in the Viper which helps with lateral stability.

Salming designed the Viper to be lower to the court with performance in mind. There is much less cushioning than in the Kobra or HAWK models.

I like to equate it to owning a sports car. Sports cars often have very high-end, low profile tires to provide ultimate performance. If you have driven a car with very low-profile tires you know the performance they provide. You also know they do so though at a cost of comfort. You feel the road more.

In the case of the Viper you feel the court more. From a pure performance perspective, this works extremely well. When you drive down in to the court floor to propel yourself to the ball there is much less cushioning to absorb that energy. This really helps you get to and from the ball as quickly and efficiently as possible.

Being really close to the court also provides a connected to the court feel. It does so at the sacrifice of some of the comfort that you will find in the Kobra or Race. They are not as soft under the forefoot area.

The Viper are designed for the player looking for maximum performance and do not need, or require as much cushioning in their court shoe.
Are the Salming Viper 5 right for you? Pick your pair below ...