Salming makes high performance indoor court shoes that are designed for squash…

Salming's real strength I believe in their line is providing very light, very comfortable, high performance indoor court shoes.

Salming is extremely visible on the PSA Tour. As such most players will have seen their shoes or will know someone that plays in them. They are certainly very popular at our club. What gets tricky though is figuring out which model is for you.
Which pair of Salming Indoor Court Shoes is best for you game?
This post is designed to give you our take on the strengths of each model and the technologies they use.

There are 4 series of shoes from Salming: the Hawk, Kobra, the Viper, and the Hawk Court. Each model has its own strength and those strengths will help determine what the right Salming shoe is for you.

After the section on the shoes we have covered the technologies that Salming has incorporated in the shoes in the Salming Technologies section of the post. Please read that section as well as we cover Salming's description of each technologies and also provide our take on them too.
Salming Hawk Indoor Court Shoes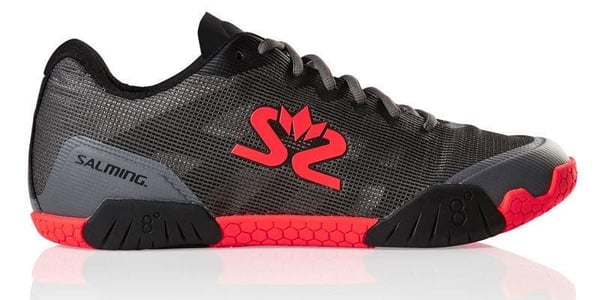 MAXIMUM COMFORT
The Hawk are designed for the player that is looking for excellent cushioning but also wants a very high performance pair of indoor court shoes ...

Salming Kobra 2 Indoor Court Shoes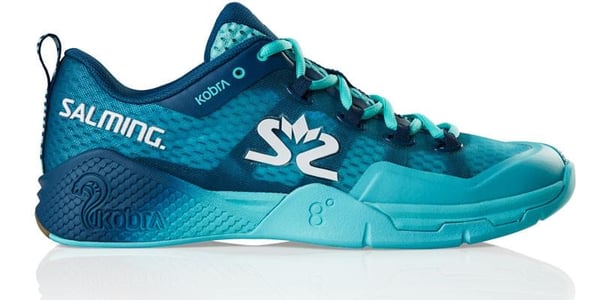 MAXIMUM STABILITY
The Salming Kobra 2 are designed with lateral support in mind. The Kobra 2 are designed for the serious athlete that wants performance, lateral support and good cushioning ...

Salming Viper 5 Indoor Court Shoes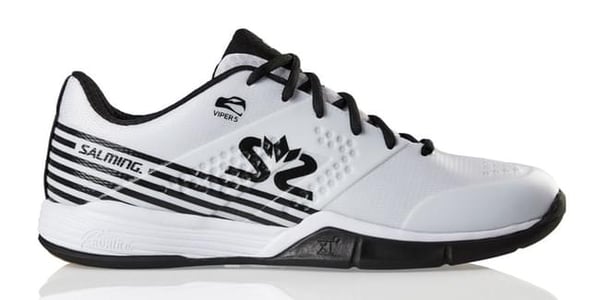 MAXIMUM AGILITY
If you are looking for pure performance the Salming Viper 5 are the court shoe for you. Light, and very low to the court they will get you around the corner as fast as possible ...

Salming Hawk Court Indoor Court Shoes

MAXIMUM DURABILITY
Salming's Hawk Court are Salming entry level shoe in terms of price point. Even though they are a more value priced model they still offer good performance in a very durable design ...

Learn more about Salming's technologies
Salming has developed some evolutionary technologies for their indoor court shoes. Their technology is what sets them apart ...