What a career.
Samantha Cornett accomplished so much in squash. She won 13 PSA titles and is a 4-time Canadian National Champion. She has also represented Canada admirably winning multiple gold, silver and bronze medals at the Pan Am games.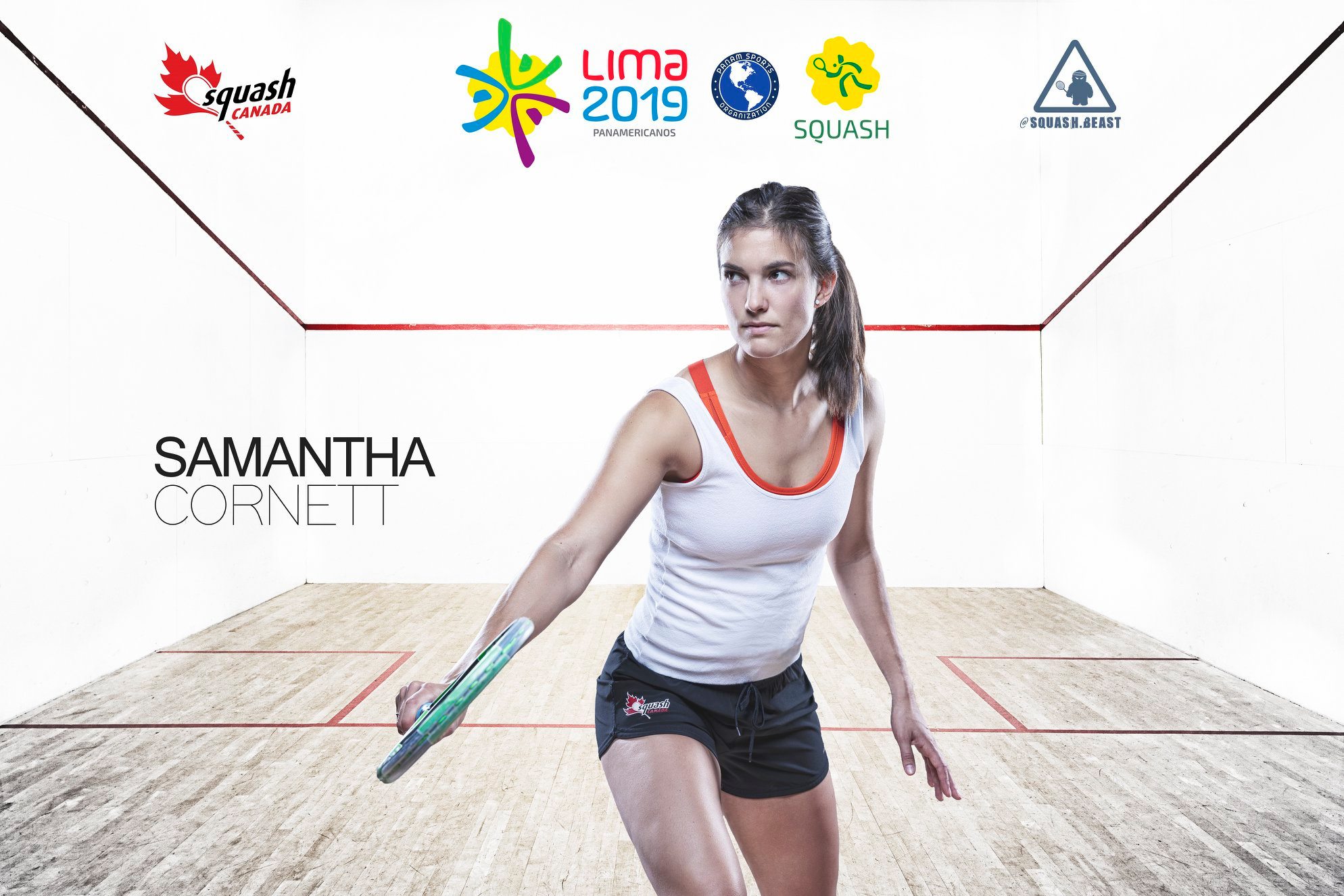 Photo Credit Squash Canada and @SquashBeast
I met Sam in 2014 at the National Squash Academy. Soon after meeting, we started sponsoring Sam. It has been my honour to have my company, Control the 'T' Sports associated with Sam.
Sam's resume is impressive but equally, if not more impressive, is how good of an ambassador Sam is for our sport and herself.
I have a personal story I would like to share about Sam. I think it sums up how I feel about Sam pretty well.
It takes place at the 2019 Canadian Squash Championships. Sam won the women's title but what impressed me most that week was not Sam winning the title. It happened after the tournament was finished and everyone was celebrating.
It was finding Sam on the court playing squash with a group of young kids.
My kids were with me at the Championship dinner and got the chance to join in with the group. They were so excited to get to play with Sam. I made sure to tell them they were playing with the best player in Canada.
Sam not only was on the court with this group of kids she made it so fun for them. You could see the joy on the kids faces. My kids had a blast. My son William, who's only 8, is very competitive and likes to remind me that he won a point against the best player in Canada!
Thanks for the memory, Sam. It's one as a father I will cherish for the rest of my life.
To me, that is Samantha Cornett. While everyone else was off partying Sam was giving back to the sport and inspiring the future generation.
The PSA Tour may have lost one of its best ambassadors with your retirement but I am sure squash has not.
Best of luck in the future Sam!