The V-Lite 120 Control allows you to feel every single shot, without denying access to power!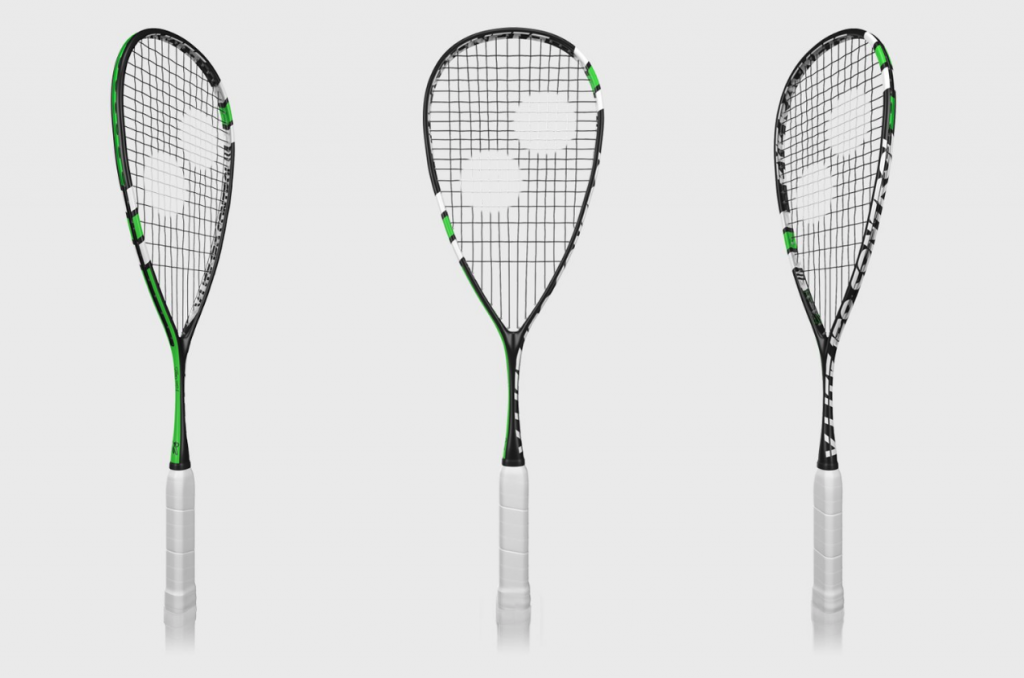 At first glance...
With Eye branding on the frame, hilt and strings, this racquet is the signature model of Egyptian Pro Fares Dessouky, and it also comes with his signature just above the grip, which is a lovely touch!
The V-Lite 120 Control has a slick aesthetic, coming in black and white, and featuring colourful splash of green, (which apparently is Dessouky's favourite colour)!
First impressions...
As important as good control is to me, when I stepped on court with this racquet I was very pleasantly surprised by the ease in which power can be accessed.
Weighing only 120 grams this racquet is on the lighter side, however after a couple of large swings I did notice that it is slightly head heavy. I would say it has combined these two aspects very well, as the low weight allows a degree of maneuverability, whilst the balance means power is accessible.
Main thoughts...
After a fair amount of shots I found the sweet spot to be forgiving, this may be partially due to the larger 500cm² teardrop head shape, but more interestingly, the frame actually has some flex to it. This is excellent for helping the player to feel the ball upon contact.
If you're the sort of player that is looking for touch, the softer feel of the frame is absolutely ideal. You might not be slotting in the nicks like 'Fearless' Fares straight away, but the V-Lite 120 Control definitely increases your chances!
Whether you're hitting it hard with purpose, or soft to slow down a rally, you can be confident that you are in control of where your shot is going.
Final points...
As previously mentioned, I would say that the V-Lite 120 Control is the perfect combination of control and power, obviously control is the focus, but the power is such a great bonus!
I would recommend this racquet to any player that likes to take some risks, go for some winners, and just use every corner of the court.