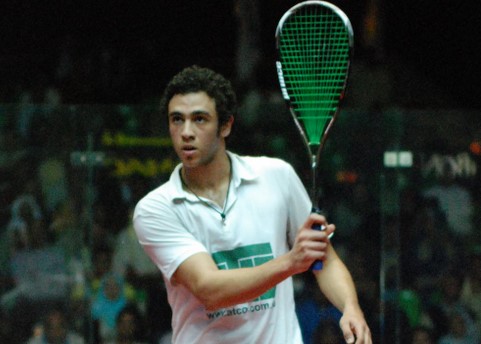 Picture courtesy of Worldsquash.org
Since the start of the 2013 Tournament of Champions there has been a great deal of conversation about Ramy Ashour and the racquet he is playing with. We have definitely seen a spike in visits to our site about him and the racquet he is playing with. So what is he playing with? As the title of this post would indicate he is playing with his old favourite as pictured here, the Prince Airstick 130. The picture above is old but was a good shot of him with the Airstick 130. From what I have read he is no longer sponsored by Dunlop and is therefore free to play with what ever racquet he chooses. His old favourite the Prince Airstick 130 is what he has gone back to. It is a great racquet. We have a review of it here , if you are looking to purchase one of these great racquets and are in Canada or the USA please click on Add to Cart button below.
The first reference I found of Ramy switching back to the Prince Airstick 130 was from Twitter here.