The main draw of the Canada Squash Championships starts tomorrow!
No, I am not playing but 3 of our sponsored athletes are. Mike McCue, Nick Sachvie and Sam Cornett all start their quest to win the 2018 Championship tomorrow.
Samantha Cornet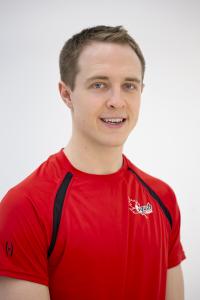 Mike was the very first athlete we ever sponsored.
Mike is a very hard worker and has made some great strides in the last couple of years. Mike beat his seeding
in last year's National Championship taking out Andrew Schnell in the semi-finals.
I was lucky enough to be able to see the match in person and Mike played incredibly. I was really impressed with how he held his composure and played his best squash when it mattered most in that match and was able to close it out.
I am sure that Mike is looking to improve on his finalist position of last year and win his first Canadian Squash Championship.
Good luck Mike!
Nick Sachvie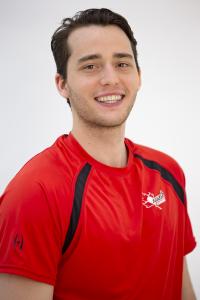 At this time last year we did not sponsor Nick Sachvie. Nick was someone I had considered reaching out to see if he would be interested in working with us and that discussion started in person at last years' Championship.
Nick's 2016/2017 was a really dominating one in Canada. He really separated himself from the rest of the Canadian players. That culminated in Nick winning the 2017 Canadian Squash Championship without dropping a game.
Nick's 2017/2018 season has been a tough one as he has struggled with some injuries. Thankfully he his most recent play on the PSA World Tour sees him returning to form just in time for the Canadian Championship.
Best of luck Nick in defending the Championship!
Samantha Cornet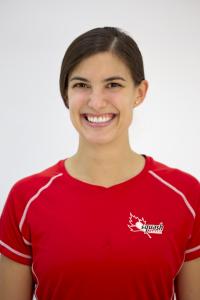 Sam is a 3 time champion winning in 2013, 2014 and again in 2015.
Sam is a tremendous player and is Canada highest ranked woman on the PSA World Tour. Sam's rank at present is number 35 in the world. Right behind her, ranked 36 in the world is Hollie Naughton who won the Canadian Championship in 2016 and again in 2017.
I am sure this year's Women's Open draw of the Championship is going to be a really tough one. I am hoping that Sam can reach the final and take the title this year.
Best of luck Sam, we will be cheering for you and hope to see you hoist the trophy!
I am really excited to watch the 2018 Canadian Squash Championships. While I am not going to be there in person I will be watching the results and hopefully watching the live streaming of as many matches as possible. Good luck TeamCT!