This racquet is designed with the opportunistic shot maker in mind...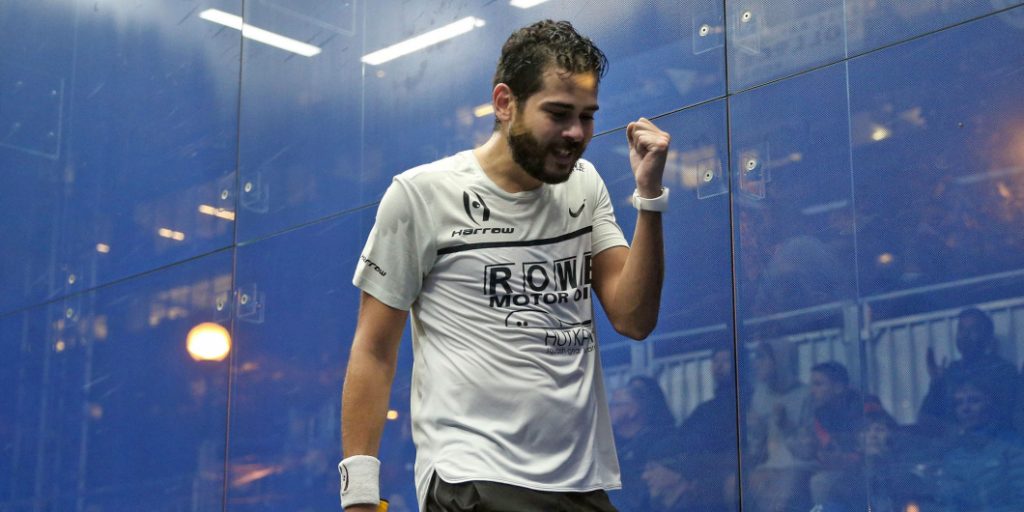 Used by the baby faced assassin, Karim Abdel Gawad!
A few words from the man himself: "the balance, the flexibility, the weight and the grip, I feel it's perfectly matched with my game, so I really recommend anyone who likes the short game to play with this racquet."
How does it look?
Similar to it's brother (the Spark), the vibe has a black colour scheme with powerful punches of green, making it a sophisticated, yet eye-catching racquet!

​ It also features harrow branding across the frame and comes with black and white T300 strings.

There are also several signature versions of this racquet as well such as the Karim Abdel Gawad version and our very own #TeamCT member, Nick Sachvie's version.

How does it feel?
​Although slightly heavier than the Spark, the Vibe is still an incredibly light squash racquet!

With a finished weight of 140 grams and an evenly balanced feel, after a few practice swings, the Vibe felt very maneuverable and I could access a fast swing using minimal effort.

I knew for a fact before I even set foot on court that this is racquet was going to be great for quick reactions and being able to take pace off of an opponent's powerful shot at a moments notice!
How does it play?
After a hitting a few lengths back to myself, I felt so in control of the ball! The Vibe has a flexible construction, allowing me to feel the ball really well.

This racquet also has a 500cm2 head size which is on the larger side, this gives the racquet a very generous sweet spot, and allows the player to have a ​reasonable margin for error in the event of a mis-hit.

Again, due to the lightweight nature of the racquet, you can access some serious whip through the ball if you're looking to generate some power with a short, deceptive swing!
Overall...
I've got to admit, I certainly felt my inner Gawad when I tried this racquet out!

The flexible construction allowed me to feel the ball so well, and, having access to this level control without losing power makes this racquet a win-win!

If you're the type of player who likes to be able to control the ball in a fast-paced game, I'd recommend the Harrow Vibe.
​Side note: if you like slamming the ball into the nick every now and again, this racquet has my approval, but really, who doesn't love that?!