Comfortable, soft to play with, undeniably maneuverable... what more could you ask for from a squash racquet?
First looks
The 135 Slimbody's colour scheme is simply awesome, coming with an icy white lower half (the grip and the shaft), and a black frame with bursts of electric green to match the strings! You can certainly say that this racquet has a striking appearance!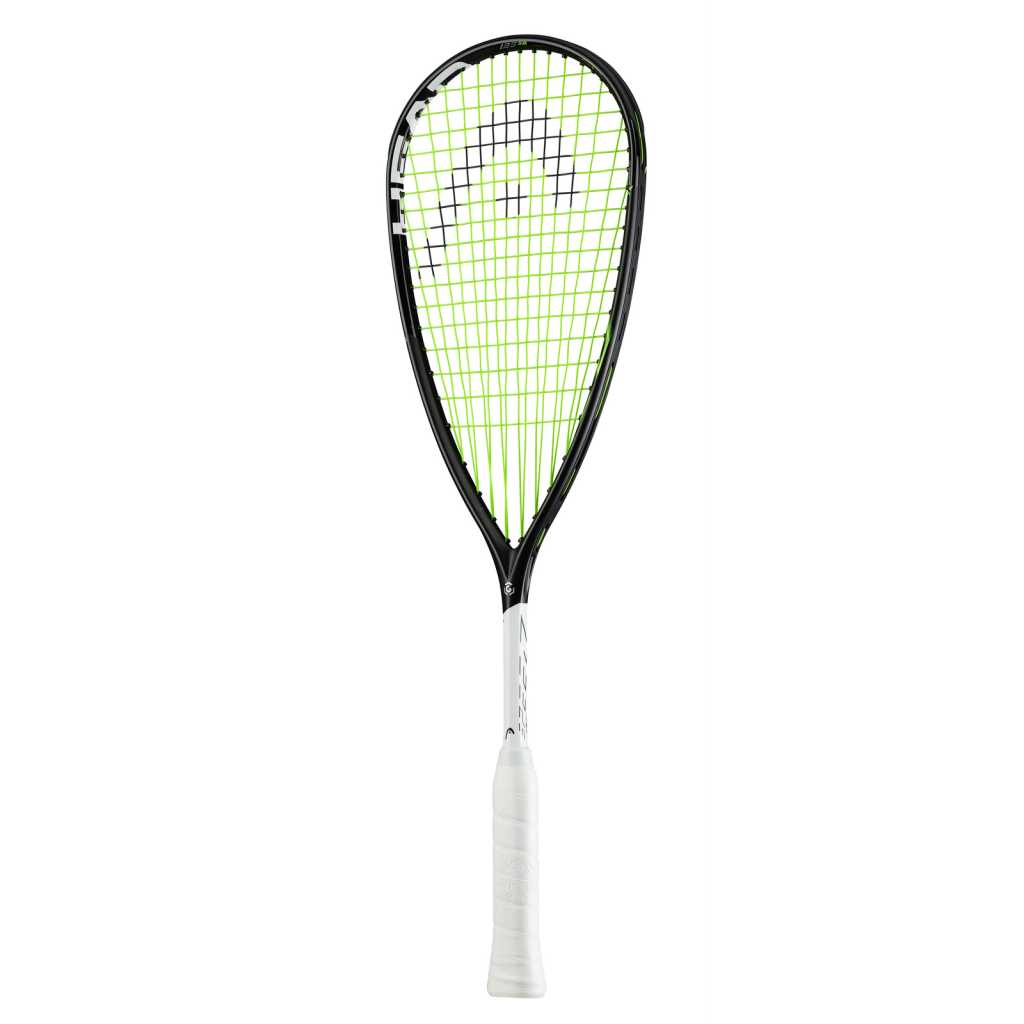 The racquet also comes strung with a very dense 16X17 fanned string pattern (hence the excellent pun in the title), this will greatly assist with control. However, if this isn't your thing, you need not worry, as it can be restrung with a less dense 12X17 stringing pattern if you're looking for a little more power.
Practice swings
Weighing 135, I must admit that I suspected this racquet to feel heavy, however, I was delightfully surprised after taking a few swings before going on court. The 135 SB has a head light balance point, making it feel easily maneuverable and fast.
A more subtle feature I must mention is the soft, yet tacky, Head Hydrosorb Pro grip, as someone who has stubbornly used Karakal grips since I started squash, it's always refreshing to find a grip that might make me change my ways...
Hitting the ball
As well as being head light, this racquet also has an ultra-slim 16mm beam which makes it much more aerodynamic to swing. At the front of the court I am able to access a fast short swing when needed, and this greatly helps with deception and taking the ball earlier!
Like many of Head's Slimbody racquets, the 135 has a noticable flex to the frame, allowing the user to feel the ball a lot better, combined with the dense string pattern, this makes the racquet very good in terms of control. The large 500cm2 head size further attributes to this.
I do also have to mention that you can still access a pretty powerful strike should you need it, as there is still a reasonable amount of weight behind each swing!
Overall thoughts...
You've can definitely class Head's Graphene 360 Speed 135 Slimbody as a great all rounder, it's got all the control and feel you need, without any absence of power!
I'd recommend it to any player looking for a control based racquet that doesn't limit power!